Don't Let Negative SEO
Damage Your Brand's Reputation,
We help fix and gain you back your online reputation and status.

Analyze
We assess your overall SEO strategy and determine areas that require rebuilding, repair, or complete elimination.

Strategize
Get strategic plans and mock-ups from state-of-the-art patented analytics and metric tools and testing workable methods through trial-and-error to ensure guaranteed results.

Fix!
Get sustainable and targeted results from SEO strategies that are specific to your business.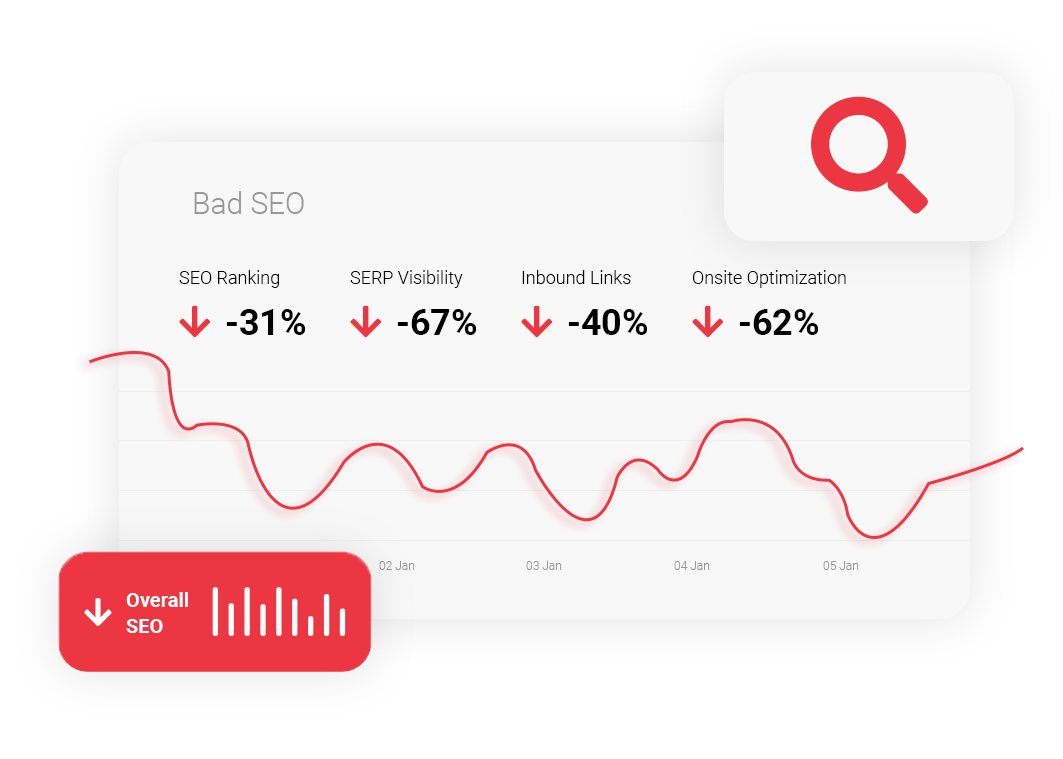 Put a stop to
bad SEO experience
BadSEO does not just rely on third-party metrics and applications to create a successful and optimal overall SEO experience. Along with our dedicated team, we have managed to create an innovative patented software and system which we use to help you drive your business to success. Our smart strategies and strict implementation of standards have been tried and tested in over thirty brands and with over a hundred websites, each time resulting in solid and progressive results.
Regain good reputation
and never look back.
There can be many different reasons for your product, brand, or website to perform poorly. These could range from negative SEO strategies to Penguin penalties, and sometimes, over-optimization. Regardless of the cause, we'll develop and execute an actionable plan that will get you to where you want it to be.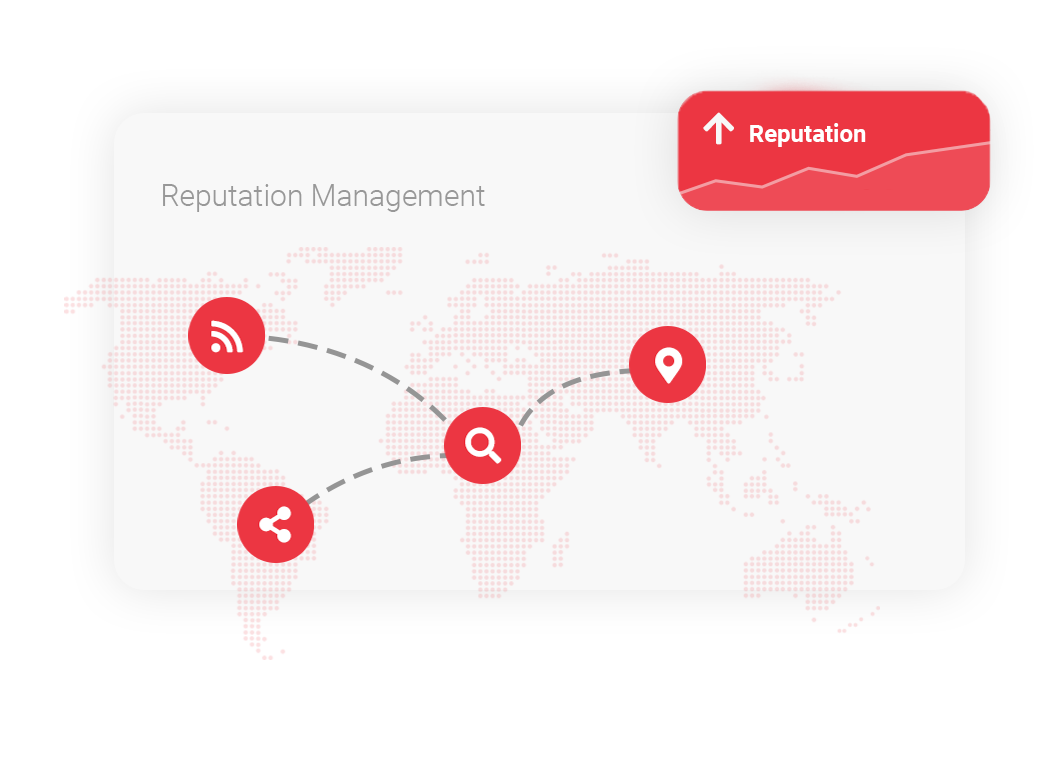 Our Clients
Trusted by
Driving technology for leading brands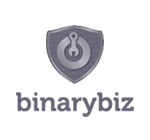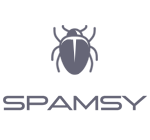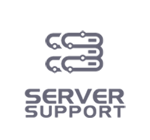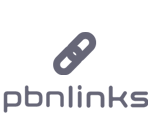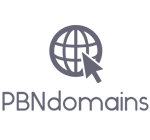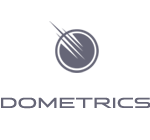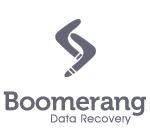 The Team
The SEO Experts
At BadSEO, we let your brand be digitally known and let it rise above the ranks of Search Engine Optimization. Our targeted SEO approaches are drafted to drive the hottest leads to a website, augment brand publicity, boost traffic to your page, and increase conversions.
Questions?
FAQ
There could be a lot of different reasons for your SEO reputation to go awry. We guarantee optimal and ethical search engine services that will pave the road for you to increase your search visibility and get sustainable search reputation.
We DON'T guarantee INSTANT RESULTS but it is our promise is to give clients ethical search engine optimization services which lead to higher search visibility and sustainable search reputation. Always stay away from SEO freelancers or agencies who "guarantee" instant results. There is no such thing as tricking the search to put a website first before everyone else. SEO is rather a crucial but rewarding processes for anyone who wants to expand their digital presence. We hold our integrity to use only white hat methods for our strategies.
Give us the first 5 months to work with a website and after that, a client will begin to see sustainable and targeted results. In our usual cases, the first month is spent analyzing a website's reputation on search and its digital presence. During this time frame, we also build effective strategies that are to be implemented on the next months. The first month is important to our strategy building so we don't risk our client's digital reputation by having any trial and errors. The next months are then spent on nurturing an ethical SEO strategy specific to the client's business.
Because we know what we are doing. Want proof? Check out our recent case study.
We use proven and tested proprietary software and tools to optimize our client's websites. With these tools, combined with our knowledge in search and marketing and with the help of our creative team, we can ensure that we deliver outstanding results.