Results-driven approach
At BadSEO, we pay special attention to improving your business through results-driven and strategically tailored technical SEO services.
We will carry out technical audits to identify and fix the problems preventing search engines from effectively crawling and indexing the content of your website. We will fix the problems by observing industry's best practices in accordance with Google's Webmaster policies. Our SEO specialists will also ensure your website is more effectively furnished to facilitate increase in traffic, keywords ranking and customers' involvement.
Our SEO specialists have worked across some of the world's most complex sites and understand the intricacies of web usability and accessibility. Their expertise has equipped them to enhance website frameworks from the start to the finish and to deliver unparalleled results based on technical analysis, suggestions and continual guidance.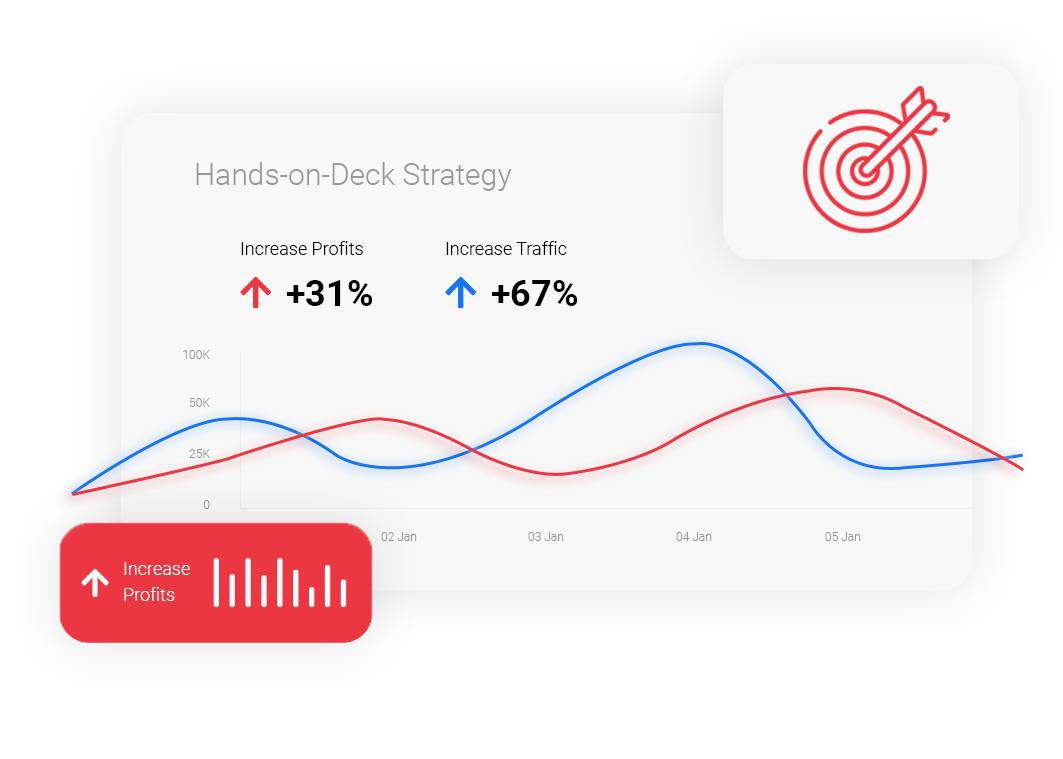 SERVICES
At BadSEO our clients always come first, we take pride in our ability to perform outstanding technical services to keep your website well-ranked and put your business safely in front of your customers.
Unparalleled Digital Experience

Search Engine Optimization is highly technical. The technology wrapped around this is constantly changing; incorporating algorithms, search engine bots and indexing. we help our clients in this rapidly-evolving digital world by providing technical expertise that reflect their business goals.

Comprehensive Website Analysis

We will carry out an extensive review of your website to identify opportunities, pinpoint technical issues that can often cause web site ranking failure and ensure that industry requirements are executed. We always take tactical approach to appraise every review and sketch out a customized solution to service each of our client's unique digital needs.

Web Analytics

We are all about providing an affordable web analytics service to help our clients' fine tune their online businesses in the right direction. We will provide insights on how you can upscale your digital optimization and nip errors and performance issues in bud beating your competitors to the punch line.

Targeted Traffic for Bigger Returns

At BadSEO, we know that a formidable digital presence is key to your business growth. We help to increase targeted traffic to your website and profit to your business. Our ultimate goal is to help clients like you generate unparalleled positive ROI with our web technical analysis.
Detailed Report In-Page

Our analysis will reveal the broken links, unindexed content, missing images and other external audit technical issues that may cause problems. Your website's speed and the overall server performance will also be analyzed and tested. Once our audit is done, you'll get a simple easy-to-follow report showing you what technical issues can be addressed within the site. BADSEO will not just give you an average generic report, but we will provide an interactive resource that offers a comprehensive view of website data.

Proven Search Optimization Strategies

Enhance your current online marketing engagements and make your data more actionable with targets and updates that will leave your business competitors behind in everything digital. Our SEO specialists will develop marketing campaigns that are based on reliable and tested search optimization methods designed with the visitors and search engines in mind.

Easy-to-Use SEO Tools

We provide functional SEO tools that will help you increase rankings, drive more organic traffic and get feedback on your progress. Our expertise will enable you to track your SEO campaigns daily across Google, Google Maps, Google Mobile and Bing.
Long-Term Digital Marketing And SEO Solutions
Beyond bringing in traffic from search, our targeted SEO strategies work to drive the warmest leads to a website, double conversion and maximize brand exposure. At Bad SEO, our goal is to get businesses rank where they belong and provide long term digital success.
Questions?
FAQ
There could be a lot of different reasons for your SEO reputation to go awry. We guarantee optimal and ethical search engine services that will pave the road for you to increase your search visibility and get sustainable search reputation.
We DON'T guarantee INSTANT RESULTS but it is our promise is to give clients ethical search engine optimization services which lead to higher search visibility and sustainable search reputation. Always stay away from SEO freelancers or agencies who "guarantee" instant results. There is no such thing as tricking the search to put a website first before everyone else. SEO is rather a crucial but rewarding processes for anyone who wants to expand their digital presence. We hold our integrity to use only white hat methods for our strategies.
Give us the first 5 months to work with a website and after that, a client will begin to see sustainable and targeted results. In our usual cases, the first month is spent analyzing a website's reputation on search and its digital presence. During this time frame, we also build effective strategies that are to be implemented on the next months. The first month is important to our strategy building so we don't risk our client's digital reputation by having any trial and errors. The next months are then spent on nurturing an ethical SEO strategy specific to the client's business.
Because we know what we are doing. Want proof? Check out our recent case study.
We use proven and tested proprietary software and tools to optimize our client's websites. With these tools, combined with our knowledge in search and marketing and with the help of our creative team, we can ensure that we deliver outstanding results.